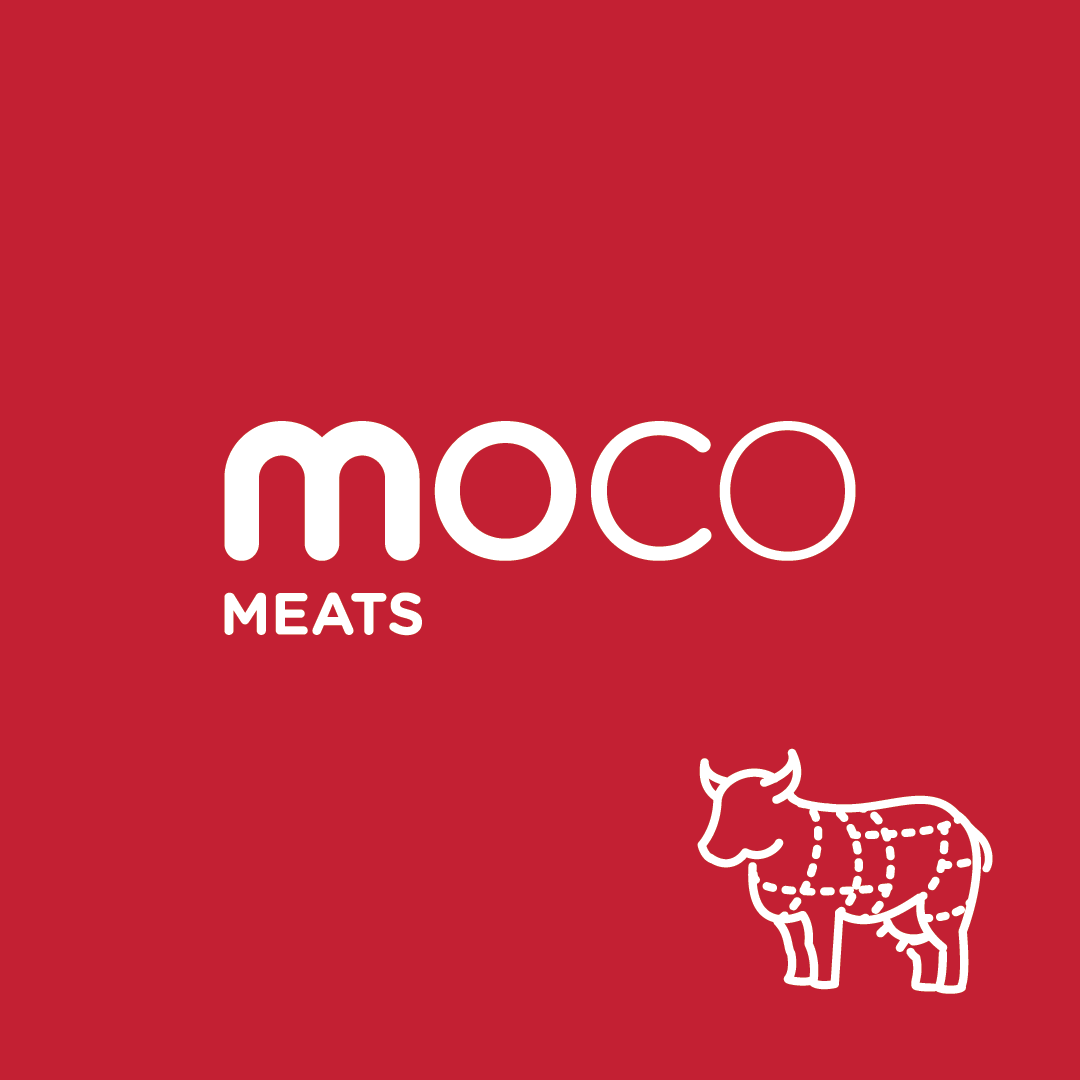 Beef │ Lamb │ Pork │ Poultry
BEEF
Beef is our specialty.
We have an extensive range of beef brands and cuts to meet the needs of your kitchen. You can choose from grain-fed, pasture-fed or grass-fed beef. Portion your own steaks with whole primals or order portion cuts for easy and consistent cuts of beef.
We have beef from Wagyu, Black Angus and Shorthorn cattle that are bred specifically for a fantastic eating experience. Keep your customers coming back, with cuts that are tender and flavoursome or a reliable rump steak to hit your price point.
LAMB
As a wholesale butcher, we are proud to partner with award-winning lamb producers to offer our customers some of the finest lamb in the country.
Sourced from the rich lands of Australia's Southern States, our Lamb is pasture-fed and bred specifically to suit the restaurant and catering industry.
Have confidence in product consistency and quality when you order Lamb from Moco.
PORK
From pork belly to pork roast, we have you covered with Moco wholesale meats.
As one of the largest meat distributors in South East Queensland and Northern New South Wales, we partner with Australia's best-known pork producers so you receive the finest quality pork.
Our supply partners have some of the highest standards in the world for animal welfare, safety, environmental protection and food quality.
Our Pork offers full traceability from paddock to plate so you can trust what you're serving.
As they say... Get some 'Pork on your Fork.'
CHICKEN
Chicken is such a versatile protein, ready to be cooked in a number of ways for main meals or delicious snacks.
Our very own Acacia Valley Chicken offers you expertly crafted portion cut serves that will minimise wastage and maximise efficiency and flavour in the kitchen with fresh or frozen options.
Choose from our cage-free, or free-range products, with no added hormones or growth promotants (HGPfree).
Looking for Wings, Thighs, Fillets, Schnitzels and more? Let's talk!
DUCK
When it comes to buying duck meat, we can offer a wide range of ducks from Pepe's and Luv-a-Duck, Australia's largest farmer and producer. At Moco, there are two main breeds of Duck we use:
Pekin Ducks – with a larger body, this duck allows for bigger portion options
Muscovy Duck – often preferred by chefs for leaner meat than other breeds
For Fillets, Maryland, Peking or Whole Ducks and more, start browsing our range today.
SAUSAGES
Sausages are a timeless and profitable solution for any menu and with our wholesale butcher operation, you can buy bulk meat for your foodservice.
Our sausages are handcrafted by artisan butchers using natural and artificial casings.
Perhaps try the Black Angus Beef, or our trending Gluten Free Pork and Apple & Sage varieties?
Speak to a Moco Meat Specialist for bespoke recipe solutions unique to your business.