How can Moco's products help you with the Australian egg shortage?
Recently, ABC News reported that the shortage of eggs is expected to continue nationally for the next few months. This shortage has resulted from producers reducing their flock size as the demand for eggs has dropped dramatically over the past two years. Combining this with a series of extreme weather events and supply chain disruptions across the country has deepened the issue. Now that state borders have opened, hospitality venues continue to have restrictions lifted, which has resulted in increased demand for this source of protein, similar to pre-pandemic levels.
With predicted price increases and stock delays for the next few months, what alternatives are available in the commercial kitchen for such a staple item in the Australian diet?
Frozen Solutions
Moco Food Services has several frozen egg products available, made from fresh Australian pasteurised eggs that work just as well in the kitchen. Some of these alternatives save effort too. If you bake bread, cakes or pastries from scratch, consider using egg pulp. The pulp contains both egg whites and yolks in natural proportions too. Another helpful item for baking is Sunny Queen Egg's Sugared Egg Yolk. With 10% added sugar, you won't need to worry about adding more sweetness to your cakes, biscuits and pastries.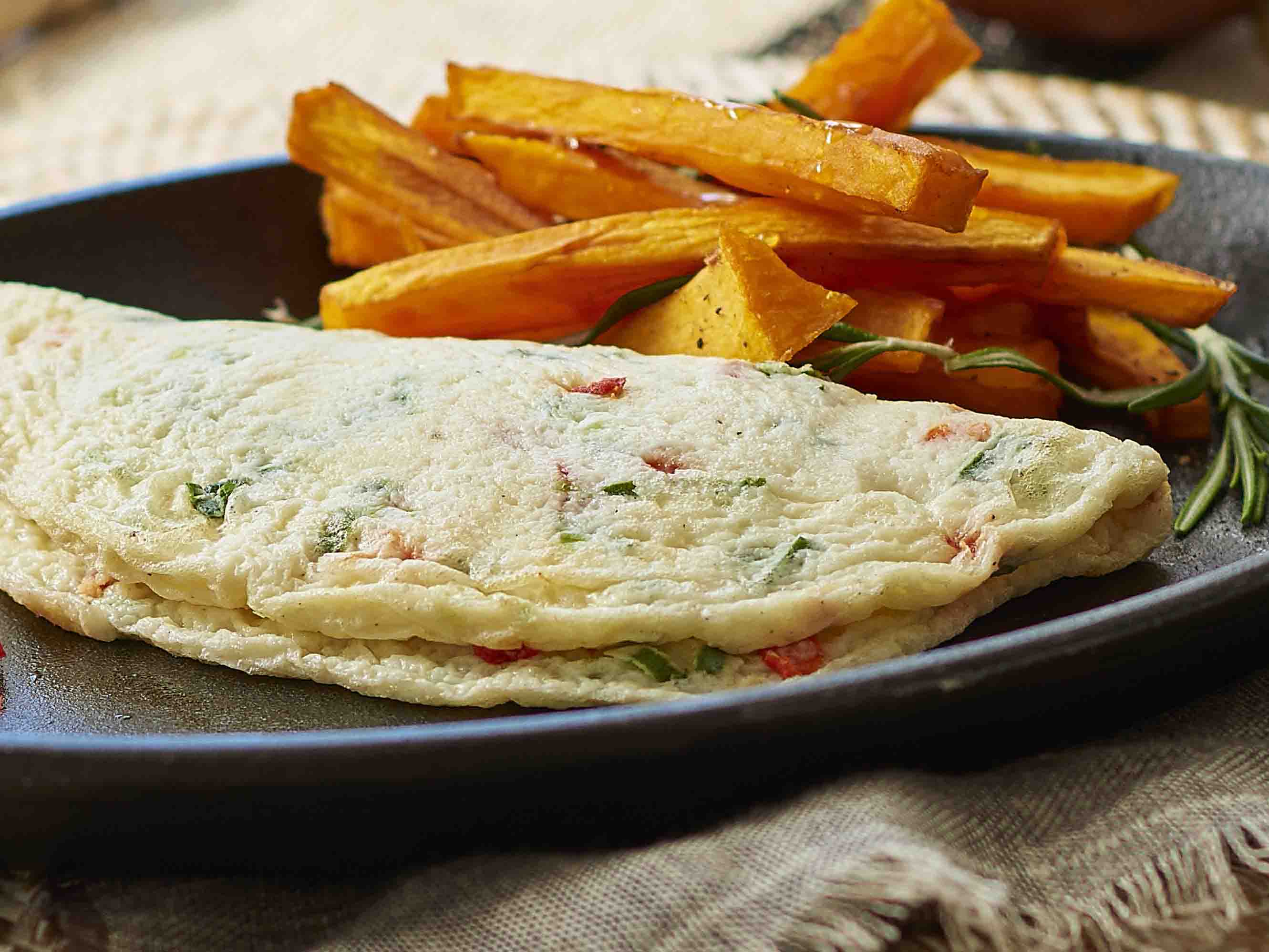 For your savoury dishes like continental breakfasts, Sunny Queen Egg's Scrambled Egg Mix needs only to be boiled in the pouch to deliver natural tasting scrambled eggs. If customers prefer poached eggs for their breakfast plate, why not serve Sunny Queen Egg's Large Poached Eggs? They also work well in sandwiches, salads, and burgers for lunch.
If your recipe requires egg whites only, Sunny Queen Egg's Egg White Albumen will help you craft the perfect omelette or create a delicious meringue for dessert. If these frozen products are not for you, there are other alternatives.
Mayo Solutions
Consider mayonnaise. Having both egg and oil often in this condiment creates the binding required for baking bread, cakes, and pastries. Vegan mayonnaise in particular, has been used for years in plant-based baking as an egg and dairy substitute. Vegan Mayonnaise is gluten-free and perfect for your salads, sandwiches, and wraps, meeting a wide range of customers' dietary requirements. For quicker menu solutions, take a look at the ready-made and pre-crumbed products Moco has available. 
Ready-Made Ideas
Schnitzels, fish and seafood are popular choices on lunch and dinner menus that often use eggs as part of the crumbing and battering process. Thankfully, Acacia Valley Chicken Schnitzels allow you the freedom to cook your chicken schnitzels as you like while conveniently being pre-crumbed so you can save on the use of eggs. Steggles Butterflied Chicken Breast Schnitzels are par-fried, further saving you on cooking time by deep frying for 6 minutes before serving. The par-fried Captain's Catch Seafood Baskets and Crumbed Whiting Fillets need only a few minutes in a deep fryer for best results while saving on eggs and prep time. 
We all love sweet treats like cakes, tarts and pastries for dessert, where eggs are often a binding agent in their recipes. Priestley's Gourmet Delights range of cakes and desserts are made with traditional recipes using fresh ingredients to create delicious and decadent treats that your customers will enjoy without the time and effort in the kitchen.
You can order all these egg alternative products, ready-made solutions, and more from our ordering app for breakfast, lunch, dinner and everything in between.
Moco Food Services offers menu expertise with world-class delivery and customer service. Visit our website to find out more – www.mocofoodservices.com.au.
If this blog inspired you, check out the ranges on offer from Sovereign Lamb | Acacia Valley Chicken | Jacks Creek Beef Rump | Riverina Beef | Schulz's Pork Collar Butt | Diamantina Beef | Sunpork Pork Collar Butt | Dairy Farmers Butter | Mainland Cheese | Cottees Toppings | Pura Cream | Green Butcher No Beef Burger | Masterfoods Herbs and Spices | Nestle Condensed Milk | Sandhurst Canned Tomatoes | Mil Lel Parmesan Cheese | Tip Top English Muffins | My Organics Coconut Sugar | Knorr Garde D'Or Hollandaise Sauce