This page allows you to manage users attached to your account. You may choose from the following roles for your Users:
Administrators - can manage Users and shared list administration
List Managers - can create and manage shared lists
User - can browse products, view lists, and place orders.
To return to the main help directory, please click here.
Website

If you are an adminstrator, you will see an optioin to 'Manage Users' under 'My Account.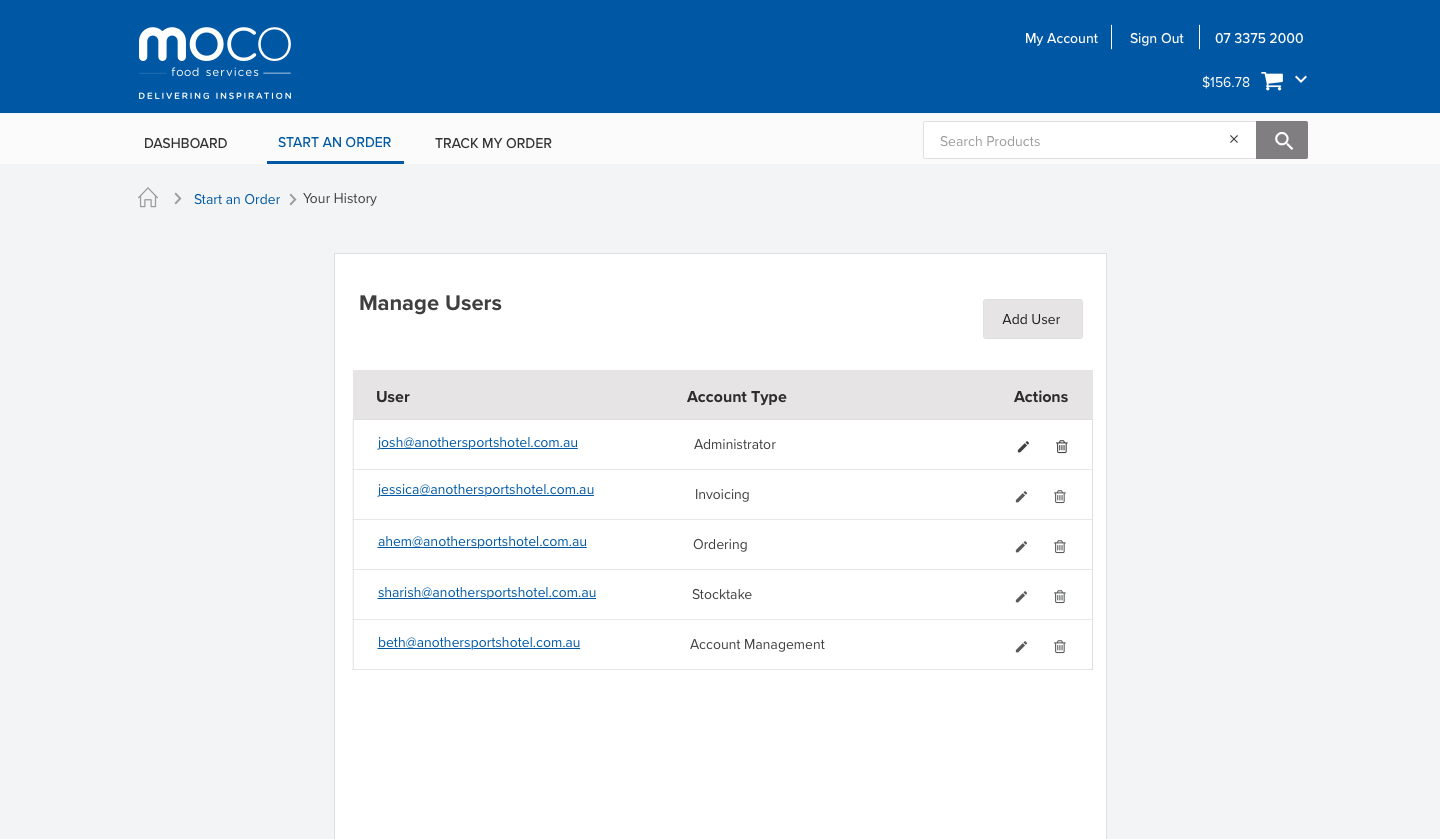 On this page you can add, edit and delete users from your customer account.
Mobile, you can access user management through the 'account' screen. This will take you to the website where you can manage users from your mobile. You won't need to login again as the website will authenticate with the app.
Mobile