Our Guide on how to increase profitability with your functions menu!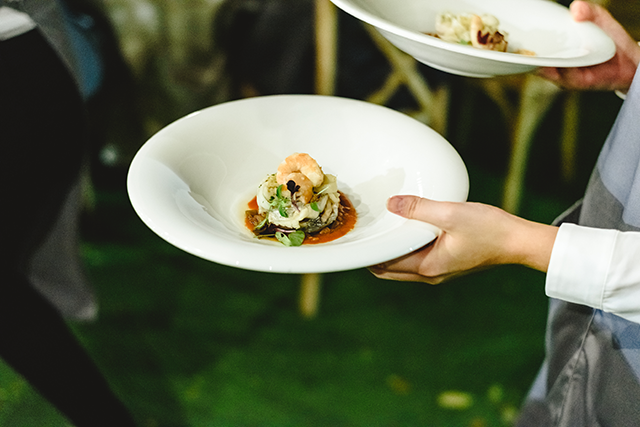 01/09/2022
With spring and the start of party season for Australian venues about to be in full bloom, now is the perfect time for your food business to capitalise on these events with successful menu planning! We have put together this blog as a guide on how to cover all your functions' needs with better menu planning solutions. Whether it's your first or hundredth function, read on for our tips and tricks to take your menu planning to the next level!
The functions' needs
Let's start with the basics. When working with your event management team and the client, you'll need to know about the function itself. There are key questions you will need to ask, that will influence your menu planning choices:
What type of function is it?
Where will it be held?
How many people will be there, what are their dietary requirements, and what is the cost per head?
How will the food be served? What staff labour and equipment are available to execute service?
When is it, and how much lead-in time do you have to plan out and prep your menu?
Once you have the answers to these questions, you can make effective decisions that will lead to the success of your menu planning.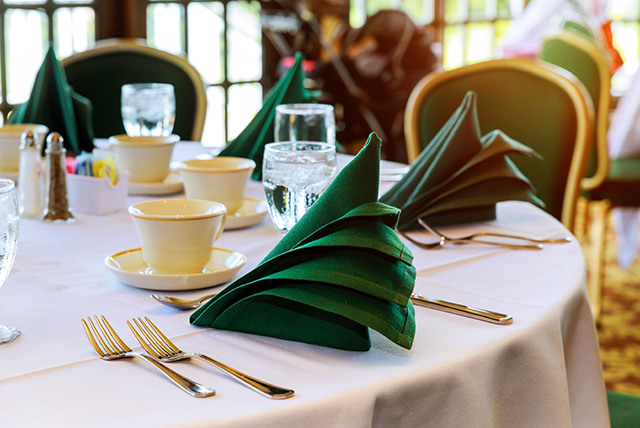 How the functions' needs will affect your food and menu choices
By knowing what, where and when - these factors will affect the kind of foods served. For a wedding, it is likely an elegant sit-down affair that may have an alternate drop or a set menu as opposed to an End-of-Year work party where canapés and platters are served in a more casual environment. Having said this, it depends on the client's desires and needs regardless of the occasion. It's important to build a good understanding with them and the event manager, so all vital details are communicated as your menu's outcome will be affected.
Being indoors or outdoors affects the types of food you can serve. Think about the equipment, ingredient quality, and how the freshness of the food will be maintained for safe consumption. This will influence serving times as well. It may be that you start with canapés and light snacks, then after reaching a certain point in the event, change over to wet dishes before finally serving desserts near the function's conclusion. Is the venue providing a butler service, sit-down, buffet, or a different means of serving? That will influence your timings too.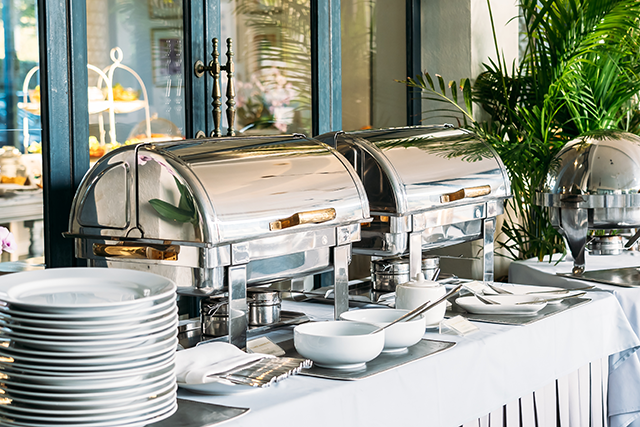 Once you have a clear understanding of the run of the day, finding your ingredient mix is what will make your menu stand out. Sourcing ingredients that meet dietary requirements have become the norm. Trending on function menus are foods that are gluten free, dairy free and plant based; or have a good ratio to traditional options. Priestley's Gourmet Delights provide some decadent dessert solutions that can cover two and more dietary requirements like their Dairy Free and Vegan Mud Cakes saving you valuable time and effort. After all, it's important to accommodate all function requests.
Taking all these factors into account, you will have a timeframe to plan out your menu, have everything you need to be delivered by a reliable wholesale food distributor and prep your dishes. So, how do you effectively plan your menu with the available staff, equipment, and kitchen?
Menu planning successfully
Much like your everyday menu, your function menu will need to consider the guests' dietary requirements, cost per head, labour, product availability, prep time, and storage. Here are 3 ways to solve this sometimes headache-inducing process.
1. Seasonal produce
By using seasonal produce, you reduce cost per head and increase your margin as seasonal produce is more affordable and plentiful. Having said this, if non-seasonal products are needed, consider snap-frozen produce that is equally as nutritious and flavoursome as fresh. When it comes to spring, bananas, grapefruit, lemons, and oranges are the perfect fruit to serve in desserts. Artichokes, asparagus, beetroot, broccoli, cabbage, peas, and rhubarb can bring out the springtime best in your protein or salads. For more seasonal produce inspiration and availability, you can check out Seasonal Food Guide Australia online. If you desire out of season produce or are unable to source locally, canned and chilled produce from Sandhurst Fine Foods are great alternatives that still provide the flavour and quality to pull off amazing canapés, charcuterie boards or antipasto platters.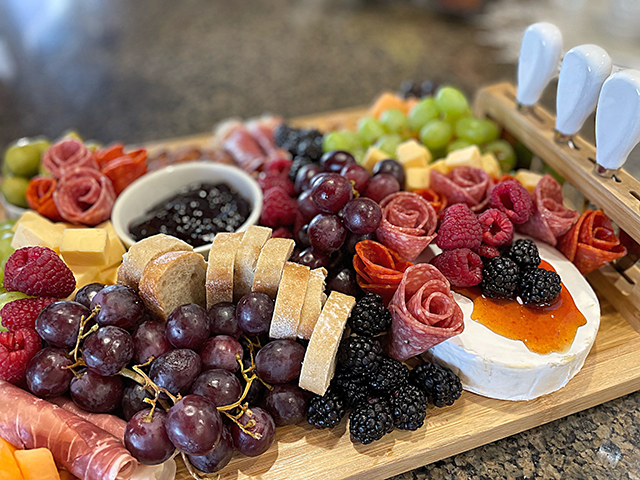 2. Minimising Wastage
According to the Sydney Morning Herald, food service accounts for over 26% of global food waste annually, so not only is minimising waste good for your costs and margins but also for the environment. So, what are some ways you can reduce food wastage in your kitchen? Start by taking note from previous experience from functions or your regular menu on where food is not being eaten by diners and adjust your portion size. Also, consider how far you can stretch every part of your ingredients across the menu. For example, can you use off-cuts to prepare sauces or a different dish?
Even with your leftover protein, you can reduce wastage. Say you had roast pork shoulder left over the night before, you could braise it down with chipotle barbecue sauce to be added to pulled pork tacos, nachos or sliders. By stretching your leftover protein across a variety of dishes, you have eliminated waste, brought down your costs, and saved time by repurposing product.
3. Reducing time and effort in the kitchen
Time is of the essence in commercial kitchens, and it is no different with functions. Checking all aspects of planning are ticked off; makes it easier to turn to how to execute the menu best.
According to The Sydney Morning Herald, staff shortages are at a record high for the past two years in the hospitality industry and high-profile restaurants have been spending millions on hiring campaigns to boost their staff numbers. Skill shortages and a reduced labour force are just some challenges food venues are facing heading into function season while getting those levels back to pre-pandemic numbers. The way to combat these challenges is to look at what components or ingredients in your dishes you can source pre-made or pre-cut, and where you will focus your energies on crafting a unique and enjoyable dining experience. For example, you may choose to order tartlet shells that are pre-made or ready-to-bake, so that you can spend more time on your popular salmon mousse for the filling. It comes down to what you consider your signature and what the venue is known for, alongside the client's desires. By boiling down to what's truly important, you will reduce time and labour while delivering your delicious dishes successfully.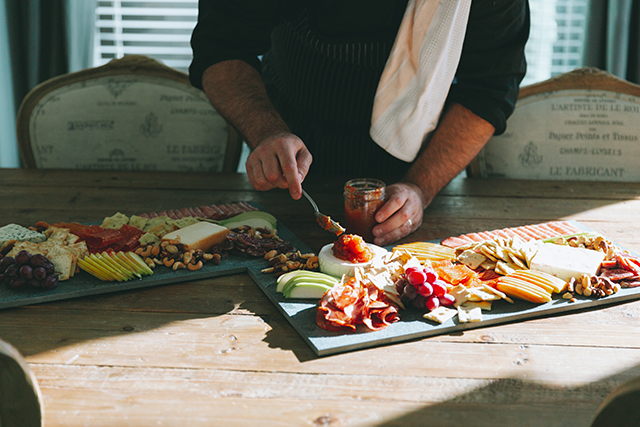 By hitting the right balance in the menu for the function's needs, you can pull off menu planning successfully and reduce costs and maximise your profitability by using a reliable wholesale food distributor and the solutions mentioned. Now that's sure to put a spring in your step this party season! To help make your function planning work light, we've put together a range of food products designed for spring canapés and functions - here.
With over 6000 products available for chefs to choose from, Moco Food Services stocks quality ingredients to cater to your function needs. Learn more about Moco's online ordering platform designed for food businesses - here.